Digital marketing is so pervasive that consumers have access to information any time and any place they want it. Gone are the days when the messages people got about your products or services came from you. People want brands they can trust, companies that know them, communications that are personalized and relevant, and offers tailored to their needs and preferences. We at Fondue have the expertise to take your business to the next level.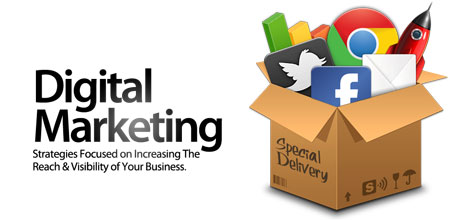 Whether you are looking for a standalone single solution like SEO or PPC campaign; or you want us to develop and deploy a complete or integrated marketing package – you can pick and mix our services from our digital menu. Our team of passionate marketers can take your online presence to next level.
We have proven track record of demonstrable results in all areas of online marketing that show how we have generated significant growth for our clients spread across various sectors.
At Fondue, all the services we offer to our clients have been developed keeping end results in mind – we believe only sustainable marketing campaigns can lead for long term growths. 
We know, you as a business owner, want a highly cost effective but bespoke and quality campaigns that can drive quality traffic to your website. All of the result oriented services we offer have been established with years of experience and knowledge of internet industry. The entire digital channel we offer right from design and development of your website to SEO, PPC, Social media marketing, email marketing, site analytics and support services etc., will give your business enhanced exposure, ending in increased sales through new business acquisition or enriched existing customer experience.
At Fondue we provide you web solutions right from advice, support, excellent communication and quick reaction on your queries via telephone, email or one to one sessions.
For your peace of mind and to know what is happening with your money, we track all the services we offer to make sure that your money spent is an investment and not an additional expenditure.
To find out more please click on one of the menus on the left.