Are you worried about your website and always thinking what is wrong with your existing website, why it takes longer to upload and why it has low conversion rate –and so on!
We would say, now you don't need to. Fondue web review service provides you with our recommendations as to how to make your website work better or harder for your business because you don't want it to just sit on the internet.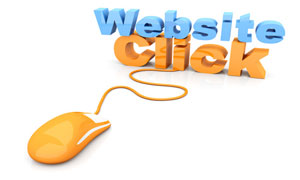 We are passionate to make internet work for your business and we offer this service either as a face to face meeting at our office or at your premises or as a written report. We believe that the best feedback has to be independent and unbiased and that what we do.
Our experienced internet marketing consultants can critically review your website for what it takes to make it one of your successful business channels delivering your set objectives and will provide you give our expert opinion on:
Is there website coded well as per latest standards?
Is the navigation is designed for enhanced user experience?
Is your website generating enough enquires as it should be?
Are built in SEO components working right to enable it to climb the top position in the search engine?
Is your website look trustworthy in the eyes of your customers?
Is your website harnessing the power of Social media and attracting customers?
Is your website easy to use and pass the accessibility test? 
Is appealing to its targeted niche?
How to keep visitor loyal and get them to come back to your website again and again?
Web Review Meeting
It is about a two hour long session that you would agree that is very imporant part of this whole exercise - where we have in-depth discussion with one of our internet marketing consultants. You will get our independent feedback on your site, and have time to discuss with us the steps you need to take to make your website more effective.
Web Review Report
You will receive a detailed written review of your web site, considering the site usability, visibility in the search engines, design review, and legal compliance.  You can use this report as an action plan with your web developers.