As you would agree having a website is not enough! You want it to work harder driving the real business benefits for you and for that you need a clear Internet / online marketing strategy. 
Fondue web solutions can give you independent and unbiased advice that you need to stay ahead of the competition – whether you are already competing online or are a complete beginner and taking your business over the internet. We believe the best advice can only be independent and unbiased. 
Now it is the time for you to choose Fondue web solutions for your internet marketing strategies: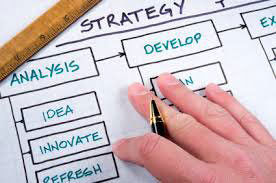 Fondue has years of experience of working with major blue chip companies and many SME in the UK. Whether you are a blue chip company or a SME of any size we got the expertise to advice and recommend making use of internet as a vital part of your overall marketing mix.
We hold a strong track record in the Information Technology sector (making technology work for you) and a proven and demonstrable experience in the world of online marketing. Since our first day of inception as a company in 1995 we have provided advice that takes businesses to next level. 
What makes us different in the vast field of internet marketing is that we don't sell waffle, rather we make things happen. You can call on us - we are always available and you can ask for advice whenever you need it.
Every business is unique and so should be its internet strategy because what online tactics may work for some business may not work for your business, so we can help you to identify the right techniques that will help your business to grow against competition. 
Although all clients are unique but to make it easy to understand for you – a digital strategy broadly covers the following areas:  
Broad aims are developed, objectives are defined and associated, and KPI are assigned
Access the current situation and available resources, consult all associated stakeholders 
Opportunities are identified and strategy is built to overcome the treat to business by turning strength of the business and by overcoming weakness
Digital strategy is map out and segmented into actions – long term (3-5 years), midterm (2-3 years) and short term (12 months – 24 months). 
Establish monitoring and measuring mechanism to deploy resource to deliver expected results 
Moreover, when we talk business we don't use industry jargon. We keep it simple for you to understand. We present you the facts and findings in manner that help you to make the right decisions for your business.  
We provide you with a marketing strategy whilst keeping in mind your objectives and budget. You can be confident that you are on the right path to reach your business goals. We just don't talk the talk we rather walk what we talk. Whether you want to implement yourselves or you want us to walk in and take control – we are ready for both, we leave it entirely up to you.