Gone are the days when only great graphics were enough to attract the visitors. With the advent of new media and more competition coming up in the online arena, you need persuasion and not post modernism to hold visitors coming onto your website for longer periods and give them the reasons and the information they are potentially looking for to come again and again and become your loyal customers.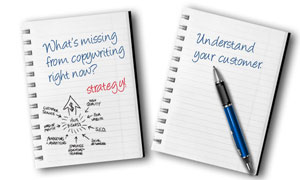 When we develop a website at Fondue we know from the beginning that having a website is not enough. It should be working hard for your business. One of the important ingredient of that mix is content on your site. This provides the jist and core message about your business. This is one of the important services we provide to our customers.
Now the question is why you would choose Fondue web copywriting service?
We can take the burden off you with our web copywriting services. Our team of copywriters, with variety of backgrounds to hand, combined with years of internet marketing experience will provide quality, relevant and search engine friendly copy that your potential clients will respond to.
We have a team of copywriters dedicated to provide intriguing and exciting content for your website. They work along with developers and SEO specialist to make sure that your site climbs to the top in the search engines. Believe us, it is an art and not just easy – it demands great deals of thoughts, brainstorming, customer profiling, segmentation and so much so goes into it to produce a copy that engage customers and convert them as your clients. Which we are sure, you would say that hard work done is worth the efforts.
Whatever your need is our copywriters can turn their hands to anything.
No matter what kind of copy you need, we can deliver it.  We work across all sectors providing everything from guest blog posts to online press releases to email content.  No matter what the subject we can write copy that will speak to your clients and deliver results.
As the client behind it all, you get the best of both worlds. You benefit from excellent communication with your customer - and the most visible position on the web's most popular search engines.