Search engine optimisation, as known as SEO, is all about making your website perform well in search engines like Google, Yahoo and Bing. This is a continuous process that should be undertaken to make your website climb to the top position in search engines where people are looking for information specific to your selected keywords. The sole purpose of the SEO is to make sure you achieve the goals of your website and keep you ahead of competition as you want your website to work harder for you.
All this begins right from the design and development stage of your website and we at Fondue web solutions use ethical means to deliver results.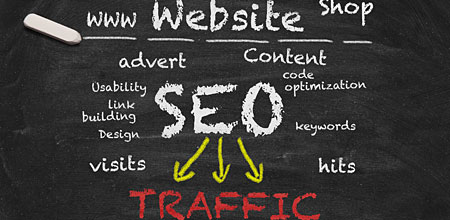 You would agree that a beautifully crafted website will do no justice to you if it is difficult to find on Google – that way it is surely missing a major opportunity. But if you really take care of this process right from the design and development stage by making it easy for your site to be found when your target audience looks for you either through proactive search or by accident.
You certainly don't want your investment and marketing to play in an empty auditorium – you want to win your target audience.
In order to retain good ranking in the search engines you need to keep pace all the time with the Google's changing rules and your competition getting smarter. That makes SEO a tough, challenging and specialised job.
But don't worry because that's what we love to do – we provide you a safe pair of hands to take the pressure off and let you focus onto your core business. Your search engine visibility will be managed by our SEO professionals.
Though we have specific packages as per the industry standards and your needs, we don't believe in providing a one size fits all approach.
After accessing your SEO needs our team can develop bespoke SEO campaigns that suit your objectives and complement you overall marketing strategies. Your campaign should stand you out from the crowd. Over a period of time we have developed tried, tested and trusted techniques as testified by our happy customers and we will use these proven techniques to deliver results for you.
Why Us?
What makes us different is that we are available over the phone or in person if you ever need to talk about your SEO project – right from the concept stage through the end stage.
We don't bamboozle our customers we tell them what is right and what can work for you. We concentrate largely on natural search results that your website should appear for your whole lot of relevant keywords. You would agree that keyword selection is an art not a defined rule. We know if your keywords are too generic, you will be bombarded with crushing level of competition. But if your keywords are too niche as per target audience you can be number one for a term nobody's looking for.
Our entire approach is to make your SEO campaign fit in your overall marketing mix and should achieve sustainability – because that keeps you going. We are in this business for the long run and we want you should be too.
We strictly avoid non-ethical practices that may entice anyone for quick results, but those techniques could damage your ranking in Google and other search engines. These search engines are very strict – they don't like spam and other short cut tricks. They will flag you high if you keep providing fresh, relevant and authentic content for your audience.
At Fondue we don't expect you to learn the technical language and jargon that SEO specialists use. We are happy to work with your online marketing department/ team and we produce results for you that are explained in plain English.
To keep pace with the fast changing world of online marketing we also keep learning so that we can provide you what works best today thereby delivering results for you today and tomorrow.

The various components we cover under our SEO services are:
Market and competitor analysis
Onsite optimisation and content development
Link building and offsite optimisations
Campaign tracking and reporting
Experienced and knowledgeable SEO campaign managers